Just like a real-life garden, Gravity Garden has been quiet all winter. But also like a real garden there is plenty of life and activity beneath the soil. Alpha 10 is now ready for planting!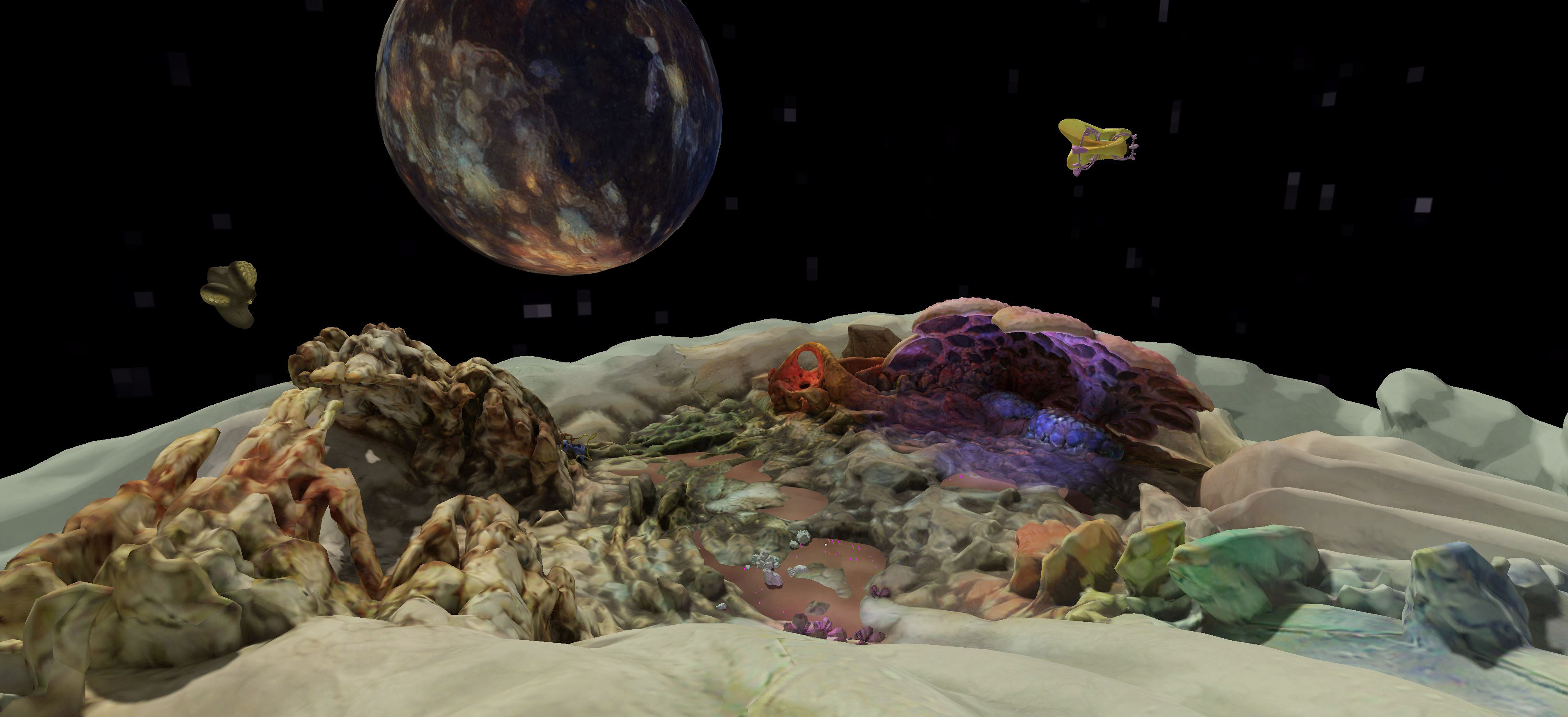 Highlights of this version include:
A colorful new Mega-island with 4 square kilometers of land to plant and explore. Sounds huge when I write it down. :) Not finished decorating but it looks great so far.
Spiffy new soil system with live updates to the soil's texture that reflect current Water and Compost levels. This has been my holy grail since the beginning of the project. I finally have a version that is fast enough for VR - less than .2 milliseconds to update the soil textures.
Edible fruits. Take a bite and see the world in a whole new light. Soon this will also unlock info about plants and other goodies.
Save and Load. Crude but working. :) This was a big step for me. I've never coded anything like this before.
More changes listed in the Release Notes.
Changing to this new, large island felt good to me. Now the player has a point a reference, a grounding point. Before it was just a bunch of things floating in space. Now it feels like a place with a more pronounced sense of scale. Super-stoked for the new soil system, too.
So what's next? Progress is still slow and steady, but I feel good about recent changes. Here's what I have in mind for the next few months:
More interaction between the plants and surroundings. Need to take my current experiments and gel them into something that makes an interesting set of interactions. What plants like to be together? What plants hate each other? Which plants like dry soil? Which plants like purple light?
Context Sensitive 'Action' button. Player will be able to use a single button to plant, harvest, grab, interact, etc. Icons in the hand will let the player know what will happen when button is pressed.
Collections/Unlocks. Eating fruits unlocks video effects and info about plants. Player will collect these and other effects, avatar customization, etc.
Performance-friendly decorations for the island. Lots of space to make look interesting without using up all of my graphics budget. I have some ideas for adding temporary details based on the conditions of the environment, too.
Files
gravity-garden-win.zip
448 MB